"As you read these questions, be sure to think about your answers. Have you ever found yourself busier than you want to be? Has it been by choice or circumstance?
When you find yourself in these situations, do you let some things slide? If yes, what gives?
Or do you try to do everything? If yes, has the quality of your results lessened to make up for the volume of things?
For me, the answer is yes to all of the above. Especially this time of year; it wares me out. I simply have too much to do and not enough of me to go around. I have a tendency to work at a frantic pace trying to get everything done that I need to. Yet at times it's so much, something has to give. The problem is—I find the wrong things slipping—like how much I read my Bible. I usually read at least some every day, but recently I've been so busy that some days I haven't taken the time to read God's word. That's not only sad, it's wrong.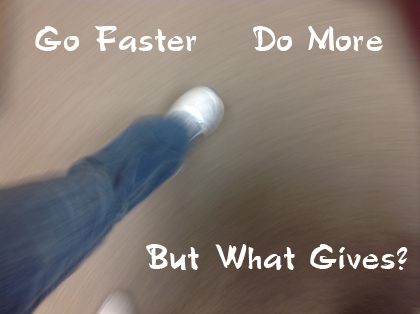 So why is it when my life is overcrowded with things and obligations, that it's the eternal things I let slip? This is not to say I don't let other things slide, like folding laundry… but seriously, can you relate?
Proverbs 6:20-23 tell us, "My son, keep your father's commandments, and do not forsake the law of your mother; bind them continually upon your heart forever, tie them around your neck. When you go, it shall lead you; when you sleep, it shall keep you; and when you awake, it shall talk with you. For the commandment (God's Word) is a lamp; and the law is light; and reproofs of instruction are the way of life."
Why is Solomon admonishing us, "to keep the commandments, to bind them continually upon our hearts forever?" Because he knew the fallen nature of man would easily gravitate away from the things of God. There is protection in God's word. His safety net only works though, when we use it! When we know, and do, what God's word tells us. Too often we allow verses to become cliché and don't apply them to our lives. For example:
"Your word have I hid in my heart, that I might not sin against You." Psalm 119:11
"I will delight myself in Your statutes: I will not forget Your word." Psalm 119:16
"You wilt keep him in perfect peace, whose mind is stayed on You: because he trusts in You." Isaiah 26:3
"Take heed unto thyself, and unto the doctrine; continue in them: for in doing this thou shalt both save thyself, and them that hear thee." 1 Timothy 4:16
There are so many scriptures that talk about seeking, continuing, doing, and not forgetting… They are there to remind us just how easy it is to let the things of God in our lives slip and not remain as important to us as they once were. I'm not talking about falling back into sin—but the trick of the enemy is to cause us to become lukewarm and often we don't even realize it.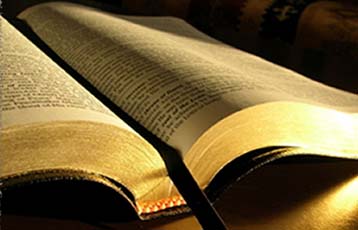 If your life is extremely full, even if it's just for a season, don't allow the things of God be "what gives." Because when the season passes, a renewed zeal for the things of God won't just magically return. It takes effort on our part to stay faithful and strong in Jesus! Better to miss a favorite TV show, or say I won't spend time on Facebook (etc.), until after I've read my Bible.
Maybe we are busy in other ways and it will take a little less sleep so we can get up earlier to make sure God and His word and prayer are the things we always make time for. Our adversary is real and he's extremely faithful to his job! "The thief does not come except to steal and to kill and to destroy. I have come so that they might have life, and that they might have it more abundantly." John 10:10
This abundant life comes when we are faithful to the call of God and continue daily in His word.
Arleen Jennings is the author of:
Created to be Creative
find purpose & fulfillment through creative outlets
to purchase book  Click Here
eBook available