Seeing is one thing; paying attention to detail is another. Though many things come daily into our view, very few actually register into the thought process. As you read this blog, think of situations in your life that make this example relevant to you.
As a group of landscape artists climbed the rugged terrain of a popular mountain to reach a point of great views and possible paintings, Jeff suddenly stopped and pulled out his sketchpad. "What are you doing?" Trevor asked, "We haven't reached the top. Besides, what's so interesting here?"
Not intimidated by Trevor's tone, Jeff said, "You guys go on ahead; I'll be along in a few minutes."
By the time Jeff rejoined the group, everyone else had found their spot of choice and were working on the layouts for their paintings. Jeff took a good look around and began his second drawing.
Later that afternoon, while the artists took a break, Chloe said, "Hey Jeff, are you going to show us your first sketch?"
"Sure." He flipped back a few pages and to every ones surprise, perfectly situated among the rocks that lined the trail was a single wild flower.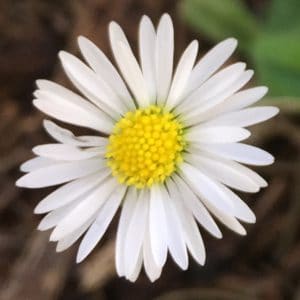 No one else in the group had noticed it. Jeff went on to say, "The flower seemed drastically out of place to me; so soft and delicate, yet growing in this rugged and unlikely setting." He hesitated before adding, "I was intrigued by the fact that this flower lives in complete isolation, yet it stands strong and uninhibited—to me, a symbol of hope."
Chloe still absorbed in the drawing; said, "I was so focused on reaching our destination, I never thought to look for artistic expression along the way."
Jeff found beauty in a place where the others didn't think to look. He didn't require the perfectly picturesque view that awaited him at the mountaintop because he trained his eye to observe the details of his present location. Consequently, creative ideas are available to him in all situations. He simply chooses to be mindful of his surroundings, looks for something interesting, and takes action by putting his impression of it on paper.
Many artists are stuck believing a masterpiece has to be impressive or grand. Actually, art can communicate powerful thought through just a glimpse of something more, leaving the rest to the onlooker's imagination. What may seem inconsequential, like Jeff's flower among the rocks, really has the potential of grandeur, simply by the message it delivers. The other artists with Jeff remained focused on their original goal of painting at the mountaintop, where undoubtedly the view was amazing. Unfortunately, their inflexible resolve caused them to forfeit artistic opportunities along the way.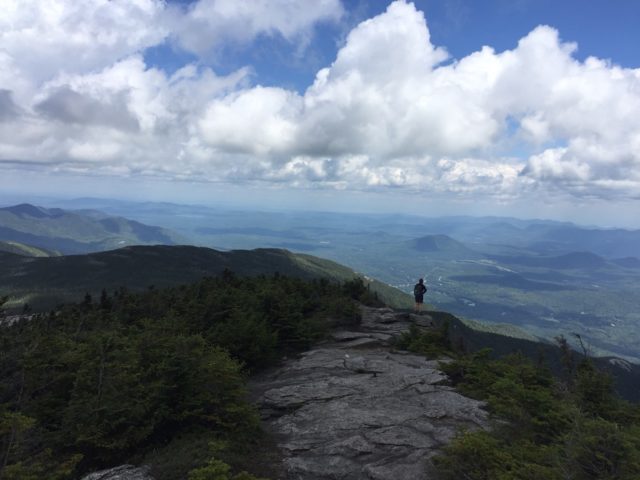 Things that most of us would walk right past without noticing can become visually stimulating when seen as an art form. If it evokes thoughts not otherwise reflected upon, observation and communication are achieved. The piece succeeds whether considered impressive or not.
Jeff's watchful approach also opens the door to individuality. When applied to our lives, it allows each one of us to see and respond according to our own personalities. What appeals to one may not even catch the eye of another, or we could all look at the exact same thing and see it differently—because it's not only what we observe, it's how we perceive it. For instance, some never actually focus on what they see; they are oblivious to what's around them. If they saw a car accident, they could not give an accurate description of the scene or what had happened. Others choose to focus on details and look intently. They would likely be able to answer most questions concerning the same accident. The rest of us lay somewhere in between these two extremes and each of us would have a different account of what took place. In part, because of the angle at which we saw the accident and partly because of how closely we chose to pay attention.
This also brings us back to the importance of individuality. Because we are created distinctly unique, no two impressions of a single event, artistic opportunity, or expression will be interpreted exactly the same. Perception varies and is fundamental to translation; as a result, it increases our capacity for diversity and appreciation.
Thanks for stopping by. Be sure to subscribe via email.
Arleen