This past summer we flew into Kalispell, MT to join our daughter, Jessica, who had spent three months in Lakeside, and two months in Mexico, training for international missions. (She is now doing full-time ministry at YWAM Puerto Vallarta, Mexico.)
We thought it would be a great time to see the mountains, do some hiking, and go kayaking, and then drive home with her so we could see some parts of the country we've never been to. What a fantastic trip. Here are some pictures of our first leg of that adventure.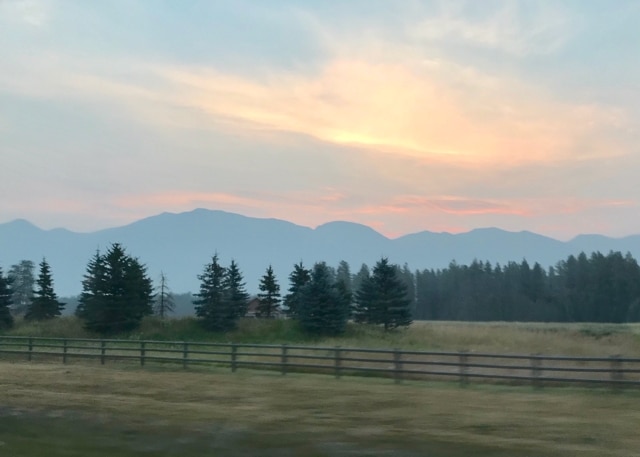 This was our first trip to the mountains and our plan was to hike on the "Going-to-the-Sun" trail in West Glacier. Because of the forest fires, that part of the park was closed. Some of our pictures are hazy because of the smoke from those fires. Thankfully, East Glacier was still open so we spent the day hiking a good ten miles at Two Medicine.