Will the price be too high? I'm excited to announce that my fourth novel and, the second in my Ross Davenport P.I. Mystery Series, is now available.
To whet your appetite, here is the back cover blurb.
When a young man dies from injuries sustained in a hit-and-run car crash, his mother suspects it wasn't an accident. Gwen has heard the workplace gossip and also believes there's more to the story. To help the woman, she agrees to ask Ross Davenport, her private investigator friend from Buffalo, to come to Nashville to look into it.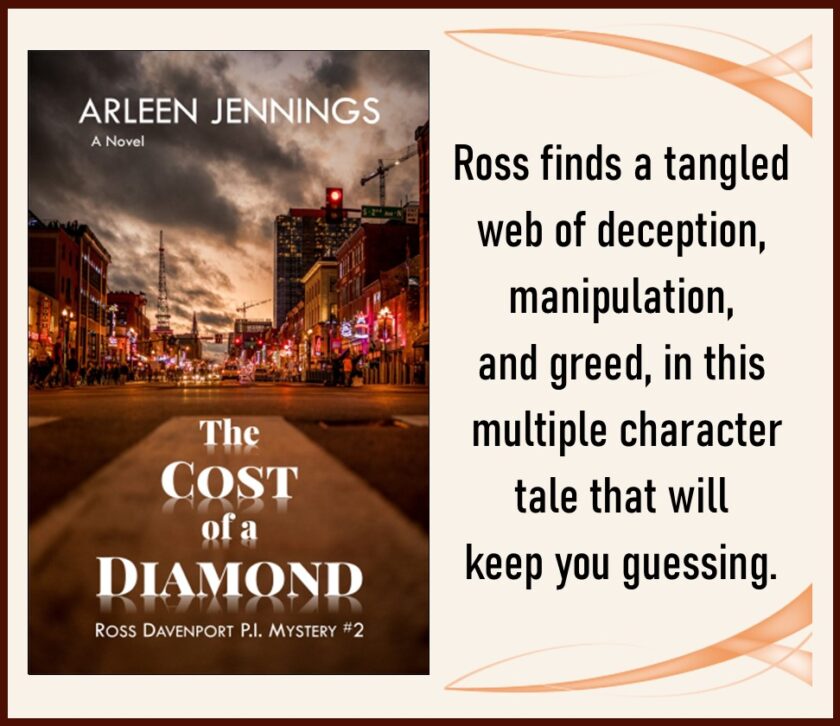 Ross wonders if Gwen is using the case for personal reasons, but when details that don't add up point to a person of interest, he's convinced his services really are needed. It's a passing reference to Pandora's Box that leads Ross to uncover a family secret that has been buried for over thirty years. While his search continues, he learns a priceless blue diamond is missing and there's a second investigation that needs his full attention.
Were events that unfolded coincidental or the result of premeditated actions borne of passion or greed? After questioning numerous people involved with the suspicious activities, the web of details is slowly untangled, and facts come to light that inevitably affect them all.
My first Ross Davenport P.I. Mystery is called, Covenant in Stone