No one likes to experience heartache and pain. We often think it's not fair when troubles come our way and sometimes even say, "What did I do to deserve this?" But, do we ever ask that same question when things are going well?  For example, what did I do to deserve such an amazing spouse or to have the privilege of living in this great nation?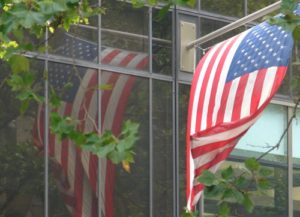 It seems to me that when things are good, we have a tendency to take the credit.  "I work hard; I deserve to prosper." "I did a great job raising my children, so of course they are successful."  "I work out and eat right, that's why I'm never sick."
No, we ask the "what did I do to deserve…" question when things are not going well. Like when a hardworking and faithful employee loses his job due to budget cuts. Which leads to another question: Do those who still have their jobs deserve it more than those who were let go? Not necessarily. Tough choices have to be made and sometimes good workers lose out.
Parents can do everything right and still have a child go astray.  Though raised with love, discipline, and moral standards, the teen or young adult might still make poor choices that negatively affect not only their own lives, but the lives of others as well. Parents in situations like that might sincerely wonder what they did to deserve it. "Why God? Where did we go wrong?"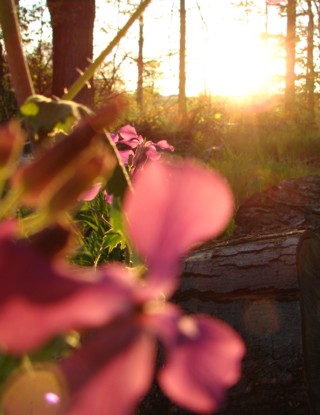 Then there are those who have taken good care of their physical body, yet because of heredity, still end up with health issues.  Or those who were in an accident and now live with constant pain.  Or a child born with a medical condition.  Again, the person suffering or their parents could legitimately ask, "What did I do to deserve this?" Or even blatantly say, "It's not fair!"
Matthew 5:45 tells us that the sun rises on the evil and the good, it rains on the righteous and the unrighteous.  Sometimes there's neither rhyme nor reason to why things happen – good or bad.  It's certainly important to have a good work ethic.  Those of us who have children should make an effort to instill moral values.  It's wise to stay physically fit and eat right.  Yet at the end of the day, if things don't work out, it's not about whether or not it's fair. It's not about being good enough, or strong enough, or smart enough, but rather how we handle disappointments when they come our way. Like John Wooden said, "Things turn out best for the people who make the best of the way things turn out."
Just because we do all the right things, and we do them well (or even to the best of our ability), doesn't automatically guarantee everything will be sunshine and roses.  Storms and difficulties build character and make us stronger.  They also increase our faith if we don't allow them to make us bitter.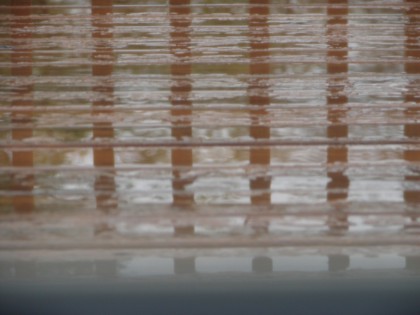 When things don't go the way we think they should or hope they will, we have a choice to make. Do we get upset and make it all about us and what we think we deserve? Or do we recognize that through our disappointments, big or small, God has a plan and it's best to trust Him?
Let's meet the challenges of this life with a will to overcome.  Let's be mindful that it's not about what we deserve or don't deserve.  And, when things go well, let's be thankful rather than taking all the credit.
Photo Credits: Jay Jennings
I'm the author of: Created to be Creative
to purchase my book  Click Here
eBook available