I have a son who lives in Kansas and often jokes that, "hope is dead".  The banter and the reasons are all different and it's always lite or silly and usually funny.
But what about the sad reality of people who have sincerely lost hope?  What about those whose pain lingers in their hearts when a loved one takes their life?  Or of those that tried to find comfort in the grave, but thankfully failed?  I received a text recently from a young man who was giving a co-worker a ride to work when he had to pull over to let this companion throw-up along the side of the road.  This happened a few times before the man mumbled something to the effect of, "I took all my pills… I thought I wanted to die – but I don't".   Unfortunately, this is not an isolated situation.
We live in a fast-paced world with plenty to see and hear; yet much of it is empty or causes us to be distracted from noticing the important things, like someone who's hurting.  If we have a heart for people, our observation should go deeper than the surface.  And beyond what we want or expect to see.  For example, during my six-year battle with fibromyalgia, I did my best to be cheerful (though often unsuccessful), because I felt that was what was expected of me.  Hide the pain.  Don't show weakness.
I was not to the point of being suicidal, but the temptation to turn to alcohol or something, anything, to try to drown out the pain was very real.  Though I appeared strong in my walk with the Lord, pain and depression often got the best of me.  I was not only miserable, my poor family was affected by my mood swings as well.  Because of that, there were times where I wanted to run away from home.  The only thing that kept me from leaving was the fact that I would be taking me with me, pain and all.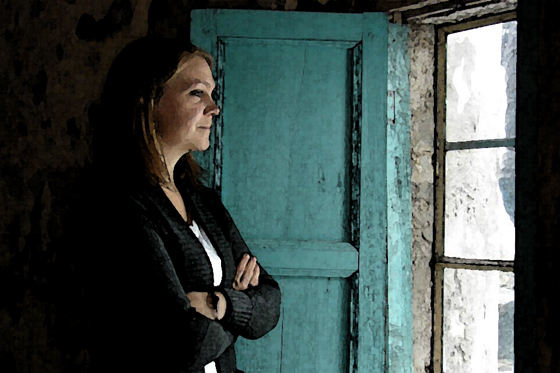 It's times like these when so many want to give up.  However, it's also times like these that we should be mindful of those around us who are struggling.  I know that my life was sustained by the people who stood in the gap for me.  People who cared.  People who prayed.  People who offered timely words of encouragement.  People who gave a helping hand when needed.  I am forever grateful that I didn't have to go it alone.
Now I'm more mindful to look beyond the surface of an external smile – to earnestly look into one's eyes – to see their heart – not only to see their joys and notice when they are doing well, but also to detect when they're struggling.  I admonish you to join me, because at the end of the day, what goes around comes around.  If you are doing well, reach out and encourage others.  If you are struggling, don't be ashamed to let someone know. Let's be hope for the hurting.
Ecclesiastes 4:9-10 tells us, "Two are better than one, because they have a good reward for their labor.  For if they fall, one will lift up his companion.  But woe to him who is alone when he falls, for he has no one to help him up."
There are times in all our lives when we could use some extra prayer, an encouraging word or a helping hand.  There might even be times when there is nothing we can do but pray and that's okay because prayer works and God cares more than we ever could.
I'm the author of: Created to be Creative
to purchase my book  Click Here
eBook available