Hidden identities and hurting people.
What will the pictures reveal?
I'm excited to announce that my second novel, The Photographer, is at Amazon.
Do you like mysteries? This one is about a cold case.
Part of the first chapter is below.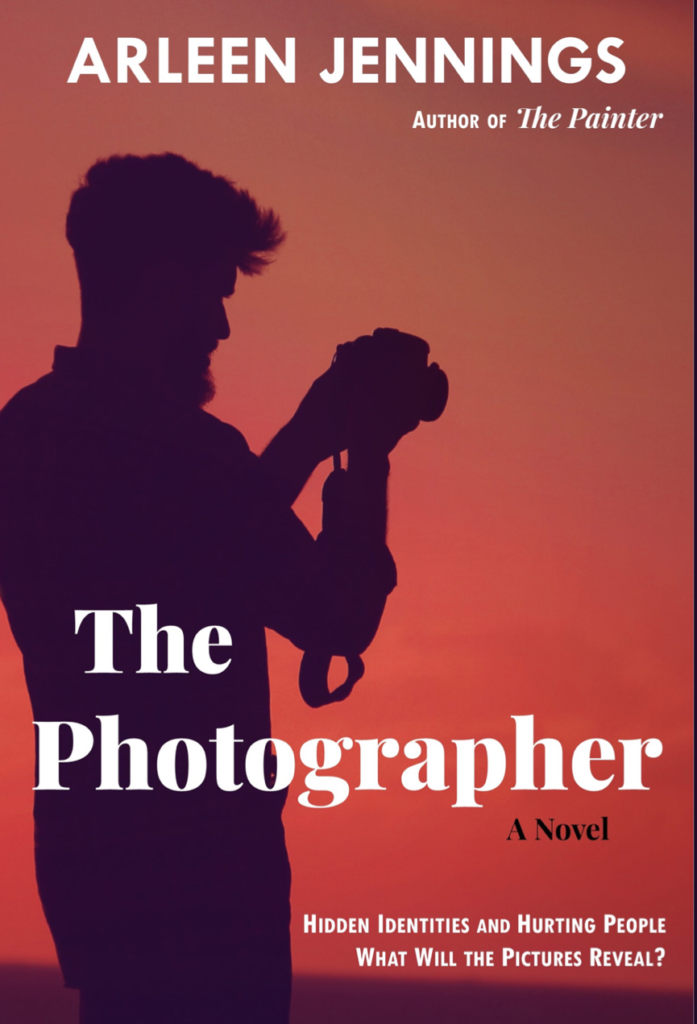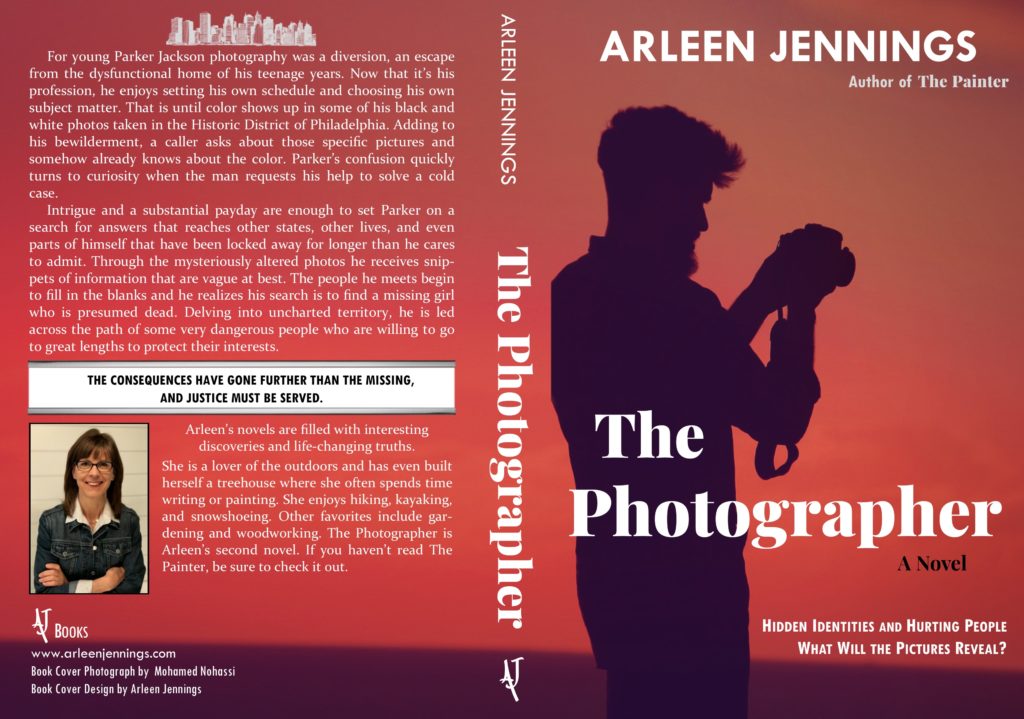 THE CONSEQUENCES HAVE GONE FURTHER THAN THE MISSING,
AND JUSTICE MUST BE SERVED.
eBook $3.99 / Paperback $13.99 at Amazon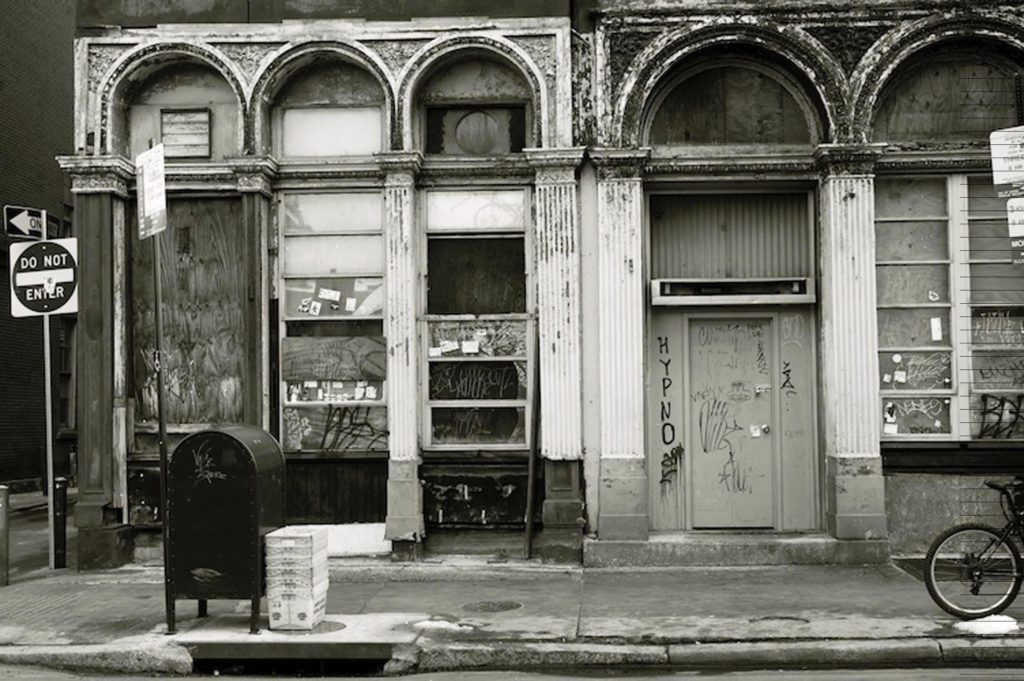 Take a peek: Chapter 1
NOT EVERYTHING IS BLACK AND WHITE
One more day. That was all Parker needed to complete his black and white photo collection of Philadelphia's Historic District. Inclement weather had hindered his progress and he was starting to feel the pressure of a time crunch. For him, getting the light right was just as important as the composition. His reputation as one of the best photographers in Philadelphia hung largely on his ability to capture the moment, the mood, and the energy that would bring his photographs to life.
With clear skies forecasted, Parker was out the door and reached the corner of 5th and Chestnut by daybreak. From this location, he could walk to all the landmarks still on his list.
A gust of cool autumn air tussled his black hair as he opened his door, causing him to shiver. Maybe he should have worn a light jacket, but it was too late for that now, he had work to do. After slipping on his Phillies baseball cap, he grabbed his camera bag off the back seat and started down the sleepy street lined with maple trees.
The Museum of the American Revolution was to be his first stop. When the sun rose over a distant building and light danced through the trees, Parker smiled at the prospect of a successful morning and hastened his pace.
Nearing the museum, Parker couldn't help but notice that the abandoned building on the opposite side of the street seemed to glow . . . almost luminous. He'd never seen anything like it and quickly grabbed his camera, hoping to capture its essence before the lighting changed.
Despite the obvious neglect, it was evident no expense had been spared when this four-story structure was built. Exquisitely carved molding framed the round-top windows and white pillars lined the façade. Ornate block molding ran the full length between the first and second floors. The forlorn building must have been a hundred fifty years old. Parker wondered what could have caused the building's demise. Though worn with time and a lack of upkeep, the windows were deliberately boarded over, even to the top floor. A heavy lock and chain protected the entrance, and the ground floor sported only small amounts of spray paint, suggesting even vandals dared not deface the building.
After taking several pictures, Parker turned his attention back to the museum and the other places still on his list. He made steady progress, but by 9:00, tourists had filled the streets and the historic buildings were swallowed up by large crowds. He decided to call it quits and head for home.
Of all the pictures Parker took that morning, he was most interested to see how the ones of the abandoned building turned out. If truth be told, the building was a real eyesore and a black spot on the Historic District, yet the extraordinary lighting was something he had never seen before. Then it hit him that in his haste he hadn't thought to switch out the black and white film for color. Oh well, I can't change that now.
It didn't take long to set things up and process the negatives in the darkroom Parker had built in his basement. Pleased with the light and quality of his photos, he used a 16 x 20 professional-grade paper. Once he was happy with his test sheet, he enlarged a picture of the abandoned building, slid it into the developer, and started gently rocking the tray. He mindlessly watched as the chemicals did their magic. The image began to appear, but something was wrong.
"What in the world?"
The red darkroom lighting made it difficult to determine exactly what was happening, but Parker thought he saw color in the black and white print. He leaned in, straining to see. More and more pigments filled the paper with what appeared to be a translucent image of the building when it was new. Using his tongs, he momentarily lifted the print and examined it more closely. Underneath the color, his original photo of the building was still visible in the background, boarded up and gray.
Then, as if touching a hot coal, Parker abruptly released the tongs that held the photo, dropping the paper back into the solution. He drew his tingling fingers to his mouth and whispered, "Impossible!"
Silence permeated the room until the timer reminded him to move the print into the next tray of chemicals. Parker continued the steps until the process was complete. Even after rinsing the print under cold water for a few minutes, the color remained perfectly intact.
He dried his hands and then began rubbing his bearded chin. "I don't see how this is possible."
More intrigued than stumped, he needed to know if it would happen again. Parker left the paper in a tub of water and hurried back to the enlarger. His hands trembled as he lined up a new piece of paper and transferred the next image. Sliding it into the solution, he watched intently. The result was exactly the same.
Realistically, if he had accidentally used a roll of colored film, it would be possible to have some interesting hues appear. But when he checked the discarded casement, the label confirmed the film was black and white. "Huh. Now what?"
Not wanting to waste chemicals, he chose a picture from his other roll of film and started the process for the third time. As the image came into view, there was no color, just a nice shot of Independence Hall. He did another, this time of the Liberty Bell. Again, a clean black-and-white photo, exactly as he would expect.
I guess the first two were flukes. Still curious, he went back to his original roll of film and did another print of the abandoned building. A full range of color appeared, exactly as it had before. Not wanting to give up on the entire roll, he developed a picture of the Museum of the American Revolution. It had no color in it. Interesting. It's only happening with the pictures of the abandoned building . . . but why?
He developed three more of them before finishing the photos of the historic sites. Once he had all the pictures he needed for the commission job, he hung the prints to dry on a line that ran the full length of the back wall. With his arms crossed, he leaned against the steel table. "This doesn't make any sense. The color is too consistent in all six photos to be by chance."
Not sure what to make of it, Parker put a fresh roll of film into his camera and drove back to Chestnut Street. The sun was high in the sky and people were everywhere, but he didn't care; he needed to see if the color would show again.
He had only taken a few pictures before his phone vibrated. In one quick motion, Parker slipped his camera under his left arm and got out his phone. He didn't recognize the number, but as a matter of business, he always answered. "Hello."
"Good afternoon, Parker, I watched you take pictures of the abandoned building on Chestnut Street this morning. How'd they turn out?"
"Who is this?"
"I'm a fan of your photography."
"So that gives you a right to stalk me?"
"I wasn't stalking. I enjoy the early morning light as much as you do, and I couldn't help but notice the abandoned building looked like it was wrapped in a blanket of transparent gold."
Parker whirled around to see if anyone was watching him. All the pedestrians were either preoccupied with area maps or were chatting about other things as they passed by. No one seemed to pay him any attention, so he crossed the street and took a seat on one of the marble benches.
"Hey, Parker, are you still there?" the man asked.
"Oh, uh, yeah. The lighting was mesmerizing for sure."
"Your prints must have turned out amazing."
"Actually, I'm not sure they did."
"But why not? Did you overexpose them or something?"
"No, it's just that, well, I had black and white film in my camera."
"Ah, so you didn't capture the color."
To Parker's surprise, disappointment salted the man's tone. Even though he didn't understand why it should matter, he felt compelled to explain. "But that's what's so confusing, color did fill the prints and I don't mean the golden glow. I've never seen anything like it."
"Perfect. That means the lighting worked and I got just what I wanted."
The man's abrupt optimism caused Parker to snap, "What do you mean—" Just then, an elderly couple walked by; the man narrowed his eyes as they both looked his way. With a nod and a small wave, he continued in a softer tone, "What do you mean you got what you wanted? I didn't take those pictures for you."
"Oh, but you did."
Because it was impossible, Parker had assumed the color would be gone by the time he got home. But now his mind raced, keeping beat with his pounding heart. "Who is this?"
"Calm down, son, and I'll explain."
"I'm not your son," Parker barked, no longer caring if anyone looked his way. "Why are you messing with me?"
"This is no laughing matter. To be clear, the color overlay became visible this morning because you took the photos of a specific place at a specific time."
"I didn't even know I was supposed to take those photos."
"Maybe not, but you will from now on if you accept my job offer."
Parker removed his Phillies cap and wiped sweat from his brow. "What job offer?"
"I need you to investigate a cold case for me. The consequences have gone further than the missing and justice must be served."
"I'm a photographer, not a private investigator."
"Yes, I know," the man said, "but that doesn't disqualify you from having the ability to solve this case. I chose you, in part, because of your photography skills; you have a great eye for seeing and capturing details. More importantly though, the unknown intrigues you and you appreciate a worthy challenge. This will come in handy if you accept my offer."
Instead of focusing on what he didn't understand, Parker asked about something he did. "Does this offer include getting paid?"
"Life is about more than money, but yes, you'll be paid—in more ways than you could ever imagine. However, first things first; are you interested in a change of pace that includes taking photos when and where I tell you, following leads, and deciphering clues? If yes, your payment will be the proceeds you make from selling the images you developed this morning. The next pictures you take, at my bidding, will include information that you'll have to figure out. When you have your answers, you'll need to act."
Parker didn't know what to think. He already made a good living as a professional photographer, but he never had extra images show up and these photos were definitely something he couldn't produce or replicate on his own. The payday would be substantial and that alone was enticing, but Parker couldn't understand the need for all this secrecy. "What's your name and when will we meet?"
"It's not like knowing my name will change anything and for now, we won't meet. Eventually you will understand, but in the meantime, I don't expect you to do this alone. Give your friend, Matt, a call and have him meet you at Chestnut Street at 6:00 tomorrow morning. Tell him to bring his 35mm, and this time I want you both to take pictures of the abandoned building. There will be different images and messages on each roll of film. Remember, you will need to take action on what you discover. You won't hear from me again until you solve your first mystery. Do we have a deal?"
The money would be nice, but Parker wasn't sure he was willing to give up his freedom, especially for a man who chose to remain anonymous. The knot in his stomach tightened as he considered the predicament. Still confused about the color and the improbability of this offer, he asked, "What's in this for you? And what's this about clues? It seems a bit childish, don't you think?"
"I'm confident that childish won't be the word you use if you give this a shot. Now, the only way for you to get the answer to your first question is to trust me and follow my leads."
"You should probably know that even if I'm willing to give this a shot, Matt won't be. He's the most pragmatic person I know, and he's getting married in less than two months."
"Matt will say yes because his fiancée, Haley, broke up with him earlier today. He will need the diversion."
Parker balked at this statement. I know there's no way that's true, so how does this guy expect me to trust him?
"If you choose not to accept my offer, the images you developed this morning, worth thousands of dollars each, will disappear. You'll be free from any obligation and I'll never contact you again. However, if you say yes, you'll find purpose far beyond the money."
Parker blew out a heavy breath and started walking back to his Jeep. Part of him wanted to say no, to stay with the status quo of making his own choices and being in control; yet a bigger part of him wanted to see what would happen next. "Okay, I'll do it . . . but only if Matt agrees to help."
"Perfect. Give him a call. I'll be in touch."
———————————————————
PS: If you've not read my debut novel,
The Painter, this link
will take you to Amazon where
you can learn more and
read what others are saying.
Over 60 Reviews already!