Adventure, Mystery, and Hope
THE PAINTER is available.
Over 60 Reviews Already!
Click on the cover below to order your copy today.
Because this book is about a painter, I thought it would be fun to do a watercolor painting like one described in the story and use it for the cover. As you read THE PAINTER, you'll see where this one fits into the plot.
The Painter is set in Wyoming with cowboys, beautiful scenery, and Claire—a horse-training cowgirl who loves to paint.
This story was fun to write because Claire reminds me of myself when I was younger. I grew up on a farm, love the great outdoors, and have done several paintings over the years. Watercolor is my favorite. I've also set up a booth at arts and crafts fairs to sell my artwork, giving me firsthand experience for this novel.
The mystery, on the other hand, is bigger than me. To make my story authentic, I've gleaned from the real-life experiences of others. Their lives add an interesting depth to the unlikely cast of characters weaved into this story.
For those of you who enjoy a good romance, you'll find it here. The Painter is undergoing final edits and will be published soon. I hope you'll join me on this mystery-filled adventure as Claire searches for answers.
The Photographer is my second novel. A cold case heats up. The story is filled with mystery, intrigue, and danger.
Continue to scroll to read the Back Cover Blurb.
Both books Available at Amazon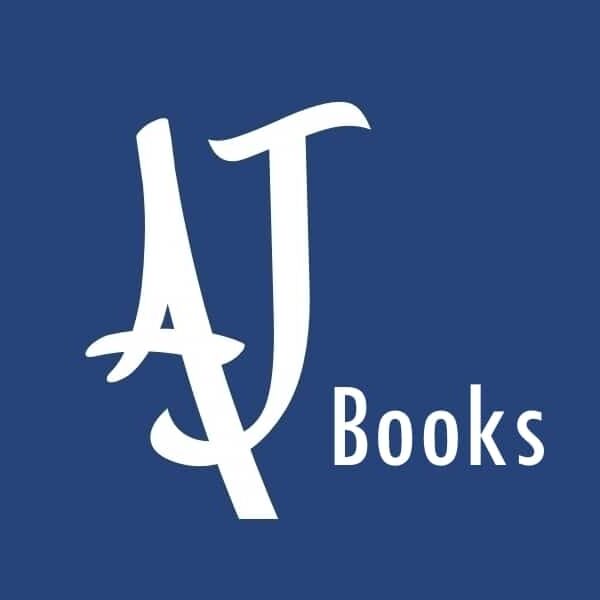 My stories are filled with interesting discoveries and life-changing truths. I enjoy writing mysteries with a touch of romance.
The process of taking a thought and turning it into a story is both compelling and captivating. One of my favorite parts about writing is that it can be changed and fixed, which isn't always the case when it comes to my watercolor paintings. Be sure to check out my Gallery page.
I get excited when the characters begin to take on a life of their own, often dictating what direction the story will go. Enjoy!
While painting, Claire jumps at the sound of a loud crash, which causes her to drop a loaded brush of paint onto the watercolor paper. She manages to spill the jar of water too. The painting is ruined, or is it? To her astonishment, three perfectly painted teenage boys fill the paper. But how? Once she realizes others can see the boys too, she's at a loss. Not knowing what else to do, she turns her attention from how it happened to why.
Weeks later, at Frontier Days, Claire is stunned to meet a woman who recognizes the boys in the painting. Though her account is heartbreaking, the details spur Claire to ask for permission to come see where the boys grew up. While there, she meets Chase, a strong yet broken rancher.
As their friendship deepens, more of Claire's paintings change and she is determined to find their purpose. An unlikely cast of characters weave their way into her heart and turn this unbelievable tale into a real-life adventure of love, loss, and the need for forgiveness.
WILL CHASE'S PAST CAUSE HIM TO DESTROY ALL THE GOOD THAT CLAIRE UNCOVERS THROUGH HER PAINTINGS?
----------------------------------------
For young Parker Jackson photography was a diversion, an escape from the dysfunctional home of his teenage years. Now that it's his profession, he enjoys setting his own schedule and choosing his own subject matter. That is until color shows up in some of his black and white photos taken in the Historic District of Philadelphia. Adding to his bewilderment, a caller asks about those specific pictures and somehow already knows about the color. Parker's confusion quickly turns to curiosity when the man requests his help to solve a cold case.
Intrigue and a substantial payday are enough to set Parker on a search for answers that reaches other states, other lives, and even parts of himself that have been locked away for longer than he cares to admit. Through the mysteriously altered photos he receives snippets of information that are vague at best. The people he meets begin to fill in the blanks and he realizes his search is to find a missing girl who is presumed dead. Delving into uncharted territory, he is led across the path of some very dangerous people who are willing to go to great lengths to protect their interests.
THE CONSEQUENCES HAVE GONE FURTHER THAN THE MISSING,
AND JUSTICE MUST BE SERVED.
Some stories will be about creativity and others will be my thoughts about life. Our success driven culture dictates a good deal of our behaviors and this stretches most of us to our physical and emotional limits, leaving little or no time for creative pursuits. Consequently, time, or should I say, the lack thereof, is one of the biggest hindrances people have in becoming creative.  This can change.
Please take a few minutes to look around my site to learn more. To never miss a blog, and to receive occasional updates, you can fill in the popup box to subscribe via email. You can also follow me on Twitter, Instagram, or Facebook. ~ Thanks!
Creativity should be inspired, not forced. Something we look forward to, not another obligation added to an already demanding schedule.
It's of utmost importance that we share the Gospel of Jesus Christ with those around us.  This is not always easy, but Pro 11:30 tells us, "The fruit of the righteous is a tree of life; and he that wins souls is wise." My desire, with this blog, is to give you tools that will help you live out your salvation and encourage you to find ways to share your faith. Using creative outlets is a great way to open doors of communication, often presenting opportunities to witness.
Arleen Jennings was our guest speaker for our Fall Weekend Retreat. Friday evening she laid a foundation with truths from God's Word and how these truths had worked into and through her life's experiences, especially in the hard times. Her delivery was very similar to that of Beth Moore's if you're familiar with her Bible Studies.
Saturday morning she encouraged us to use our God-given, creative talents as part of God's design to give us an outlet for the stresses of life as well as our own need to create because we are, after all, children of 'The Creator.' There are many reasons God created us to be creative.
Arleen is a gifted speaker with a special anointing of the Lord on her.
Katie  ~ Wellsville  Full Gospel Women's Retreat